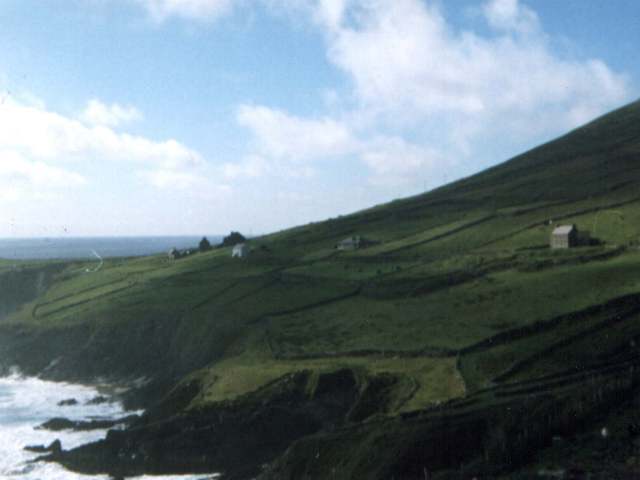 Travelling to Ireland is something most people of Irish descent daydream about constantly. Roaming the countryside aimlessly, visiting ancient ruins, meditating in quiet churches, and of course, drinking a pint (or pints if that is your preference...) in a cozy Irish pub are just some of the things we love to do when we visit Ireland. Luckily, I get to travel to Ireland at least once a year, and therefore I have the knowledge and experience that comes with those many, many trips.

In my travels across the Internet, I have viewed postings and have participated in many discussions about travelling to Ireland. A lot of the same questions seem to come up over and over again. "Where do I get the best deal on airline tickets to Ireland?" or "What is the best way to get over jet lag quick so I can best enjoy my trip to Ireland?" are just a couple of the popular ones.

There are quite a few things to consider when visiting Ireland. Should I fly direct, or is it cheaper to stop off in the UK and get a cheap connecting flight (and then should I stay in Heathrow or in Gatwick?) If I'm doing family research, should I head for the area my family lived in or should I go to Dublin where I can find the General Register Office and other useful resources? You may even ask, should I hire a car or can I travel about by public transport?

So I decided to organize all of these questions and their answers in the form of free Irish travel reports so you may pick and choose what free information you need about your next trip to Ireland, and download it at your own convenience. You can even print them out and read them on the airplane over to Ireland! This way, all of my visitors can concentrate on having the time of their life in Ireland and have all of the hassles and problems of travelling to a foreign country tackled even before they leave home.

Anyhow, help yourself to the following reports and enjoy your trip to Ireland! All Ireland travel reports are downloaded right onto your computer. Simply click the "save it" box and be sure to remember where you saved it so you can open it later.



CLICK HERE to receive "A Consumer Guide to Air Travel". This report explains your rights and responsibilities as an air traveler. We hope it helps you to become a resourceful consumer. It is an all-encompassing report including information about purchasing tickets, what to do if you lose your tickets, packing your luggage, and MUCH more! This report is 32 pages.






CLICK HERE to receive a report on "Flying Smart" or CLICK HERE to read it online. Flying on the United States airlines is the safest and most efficient type of transportation available. This 4 page report explains how you can be responsible for your own safety and make your safe trip even safer.




CLICK HERE to receive a report that gives general travel information to foreign countries. This report is 30 pages and gives passport information, immunization information, and more.




CLICK HERE to receive a report that details "U.S. Customs Rules for Returning Residents". I remember my younger days when I would smuggle Irish bacon and sausages into the country by hiding them in my wellies! I never got caught, but if I did, the items would have been confiscated. This report tells what you DO and DON'T need to declare when returning from your trip to Ireland.